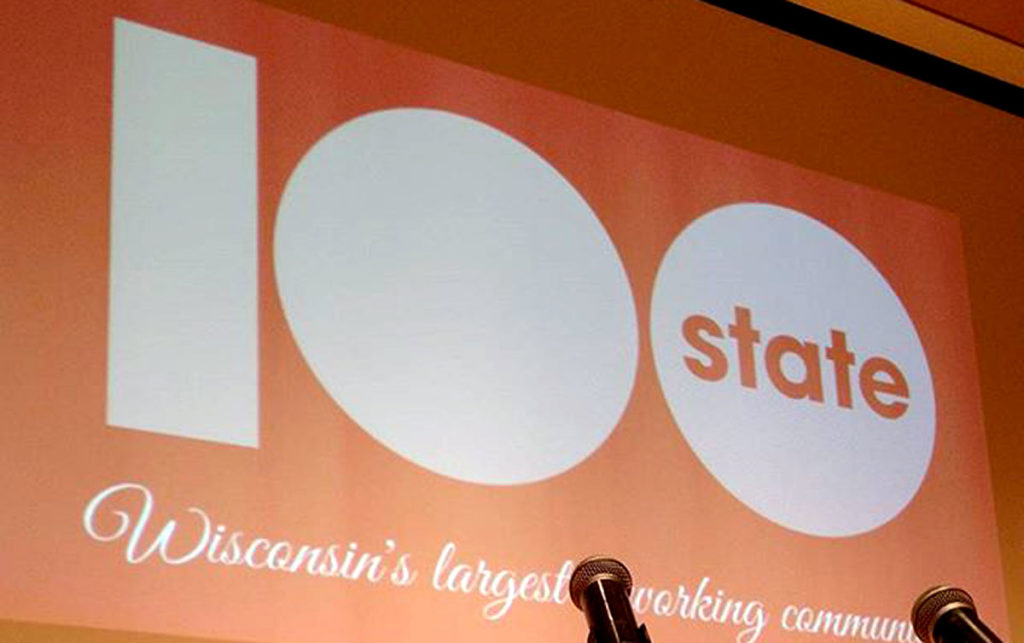 100thanks Recap by The Cap Times
Madison coworking space 100state announced a new small business membership program at its year-end event on Saturday night.
The space, which is located off the Capitol Square in downtown Madison, currently boasts a roughly 200-member community drawn primarily from the startup scene. The new membership program for small businesses intends to engage more business people in the 100state network.