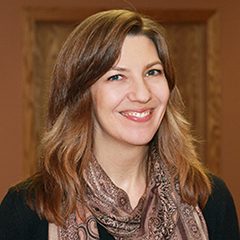 Luella Schmidt
Fine Point Consulting
Luella Schmidt is the founder and CEO of Fine Point Consulting, a boutique firm that provides accounting, CFO, and human resources solutions for startups and nonprofits.
A CPA and MBA, Luella spent her career serving small businesses as CFO or Controller before launching Fine Point Consulting in 2006. Luella is an active mentor for The Doyenne Group, Gener8tor, and MadWorks, and serves on the board of the YMCA of Dane County. She is also a founding advisory board member of CultureCon, a nonprofit organization with a mission to impact the workplace by spreading positive change around organizational culture.
Luella believes in the nobility of entrepreneurship, is an advocate for servant leadership, and is a passionate supporter of the Minnesota Vikings.