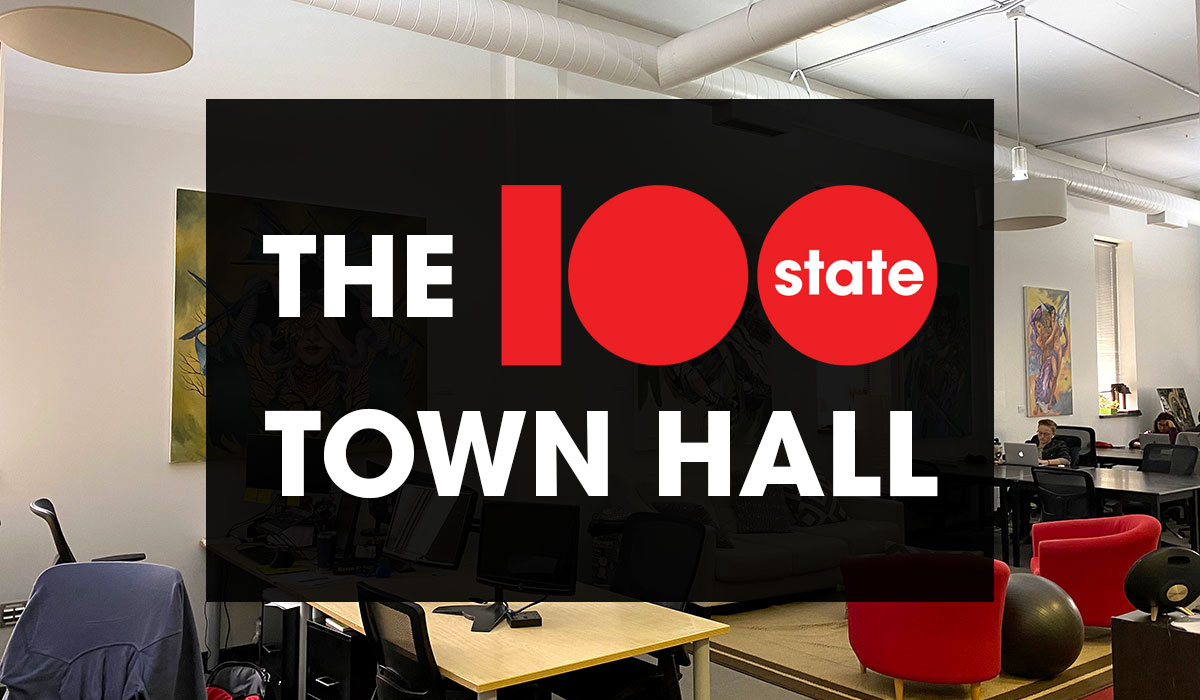 Members Only Town Hall
Our monthly meeting updating members is back on track!
It's been a long time, so most of you might even be asking… What is this?  The Town Hall is a meeting to update members on where 100state is and where we are going.  It also gives you a voice for suggestions.
Please consider attending. We need the community to be involved now more than ever and are looking for members, sponsors and creative ideas to build back up again.
If you intend to join us, kindly RSVP. JJ will be providing the beverages, and your response helps him gauge the quantity needed. 🙂