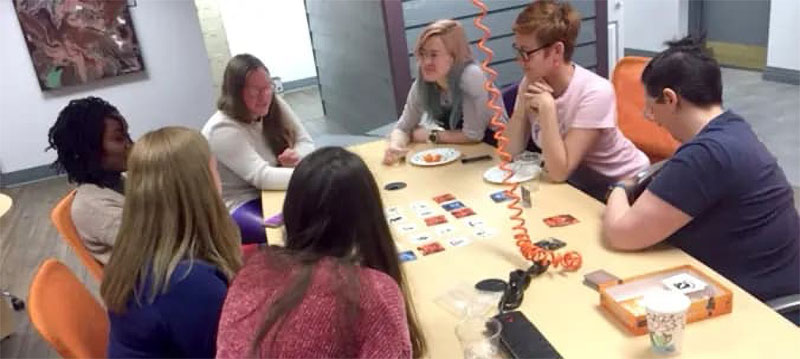 Women in Tech Social: Board games at 100state!
Join us for a casual board game night at 100state coworking, right off the Capitol Square!
This event is open to all genders, and drinks and light snacks will be provided.
Participants are welcome to mask or not mask, according to their preference.
ABOUT
We'll have a mixture of party games and strategy games, but feel free to bring your own!
SCHEDULE
We'll be hanging out from 5:30pm to 7:30pm; pop on by anytime 🙂
A big thanks to 100state for hosting us. Learn more about them and what they offer: https://100state.com
TRANSPORTATION
100state is located downtown at 17 S. Fairchild Street, on the 7th floor. Metered street parking is available, and the following garages are within a few blocks:
Overture Center Garage
Capitol Square South
Metropolitan Place Parking
The following bus lines come within a few blocks:
2, 4, 5, 6, 7, 8, 12, 15, 23, 38, 70, 72, 75
ACCESSIBILITY / INCLUSION
100state is wheelchair accessible, and will have bathrooms designated as gender neutral during the event. All genders are welcome, as are children when accompanied by a parent or legal guardian.
If you have an accessibility concern, we encourage you to reach out directly via admin@madisonwomen.tech.
CODE OF CONDUCT
While this event is open to all genders, ]Madison Women in Tech deliberately curates spaces for and by women and nonbinary folks. Men who attend are expected to listen, and not center themselves or their experiences.
All attendees agree to adhere to the Madison Women in Tech code of conduct: http://coc.madisonwomen.tech