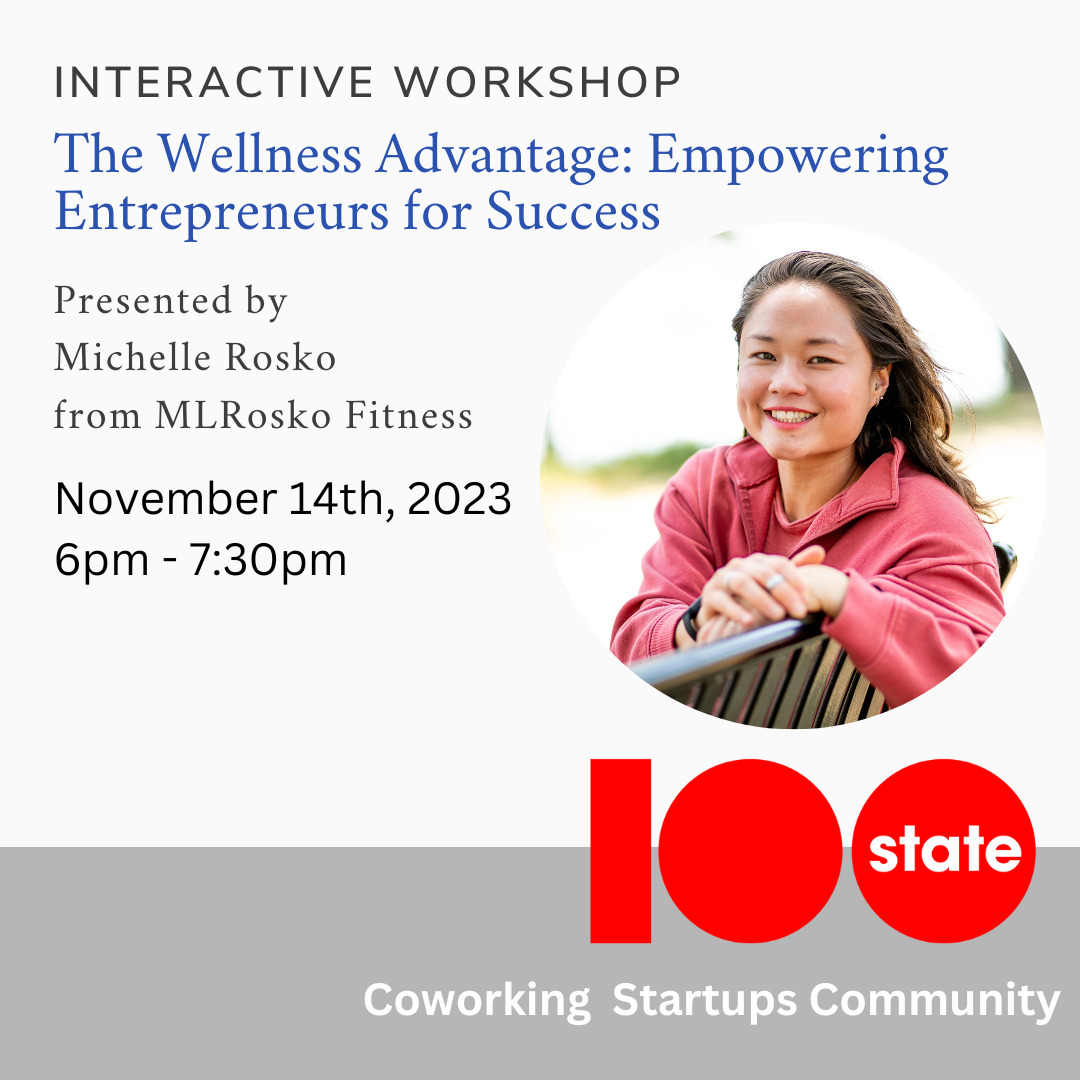 The Wellness Advantage: An Interactive Workshop Empowering Entrepreneurs for Success
As business owners and professionals, it's common to find ourselves on the verge of burnout, often neglecting our health and placing everything else on our to-do lists before self-care. This not only takes a toll on our well-being but also affects the people we care about.
Entrepreneurs, in particular, face a unique set of challenges, with a significantly higher likelihood of struggling with depression. In fact, a staggering 75% express concerns about their mental health. However, by making the conscious choice to prioritize your fitness and overall health, you're engaging in the 20% of activities that lead to an 80% improvement in your life.
Whether you're an avid fitness enthusiast or someone tethered to your desk around the clock, this interactive workshop is designed for you. Join us to explore invaluable knowledge and practical tools that will enable you to elevate both your health and happiness. Discover how prioritizing your well-being can even enhance your efficiency and effectiveness in your professional endeavors.
Throughout the workshop, we'll delve into straightforward frameworks for nutrition, exercise, and other lifestyle factors, providing you with a refreshing boost to your health and vitality.
Meet the Presenter 
Michelle Rosko is a holistic health & fitness coach & business owner. She focuses on helping her clients make sustainable changes in a compassionate & holistic way… Not just to reach a certain fitness goal & then lose it, but to enjoy their lives fully & express their unique selves with the world. Find Michelle Here