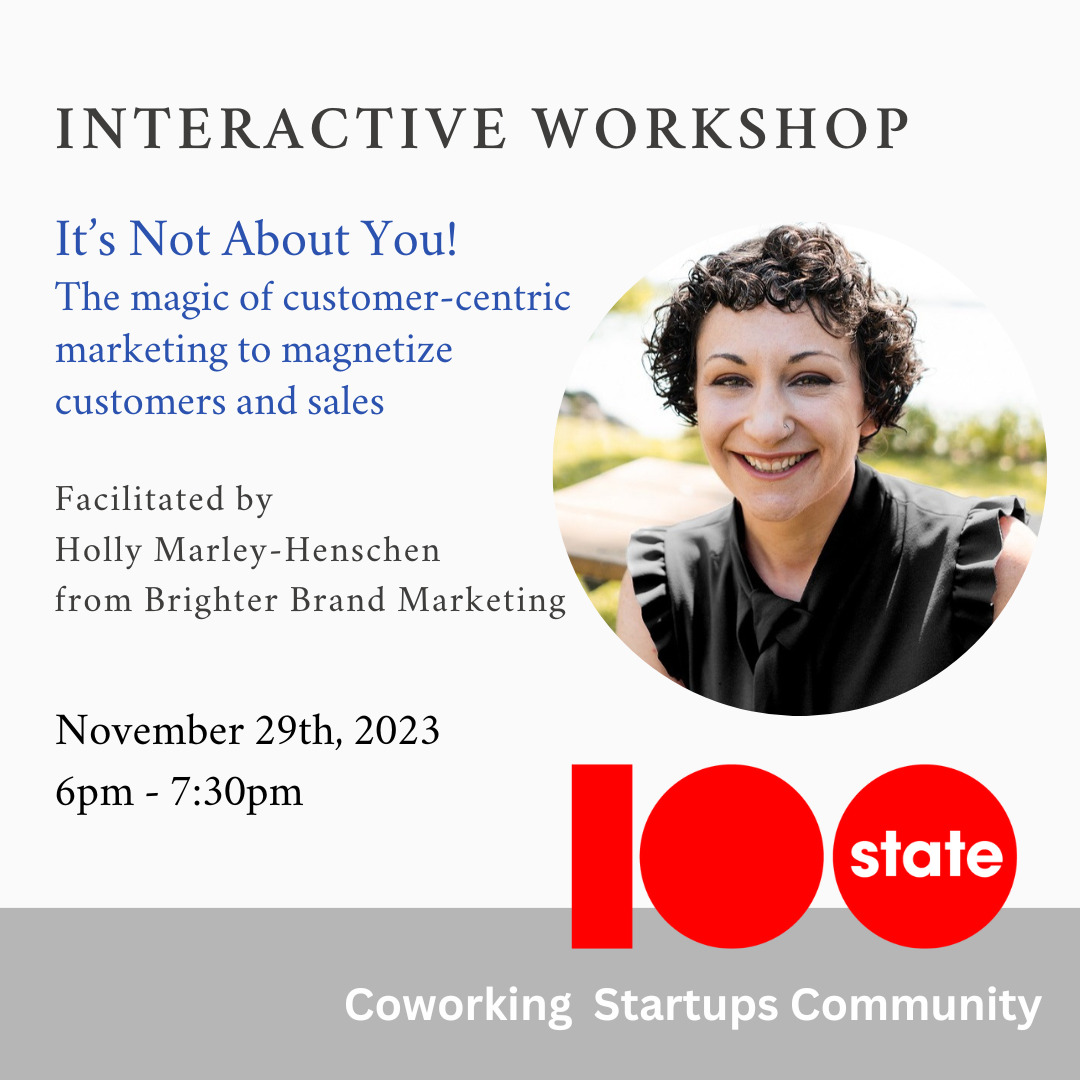 It's Not About You! The magic of customer-centric marketing to magnetize customers and sales
Too many brands — maybe even yours — are missing out on customers because their story is self-centered, like someone you meet at a party who won't stop telling you all about themself. But when you focus your brand story on your customer, answering their questions before they even ask, they'll immediately pay attention. They want to hear how the story plays out. Using simple yet perspective-changing techniques, you can learn to:
• Cast your customers as the heroes in the journey so they decide to do business with you,
• Speak specifically to each individual customer and their problem, cutting through the noise of the marketplace,
• Use your brand archetypes to hone your brand voice and
• Learn the magic word to get customers to pay attention!
Meet the Presenter
Holly Marley-Henschen (they/them) is a word witch, brand strategist, copywriter and founder of Brighter Brand Marketing. For 20 years, they've been working with the magic of words to inform, educate and spread Big Heart Energy.
At Brighter Brand Marketing, Holly helps big-hearted businesses conjure the words and strategy to magnetize their ideal customers. That way, businesses can make money while they make the world a better place. Holly's also a journalist, writing on diverse communities and nature for Madison publications including Tone and Madison Magazine.
They've served as communications director for Wisconsin 4-H and the Wisconsin Newspaper Association, as well as a reporter for Dow Jones Newswires.